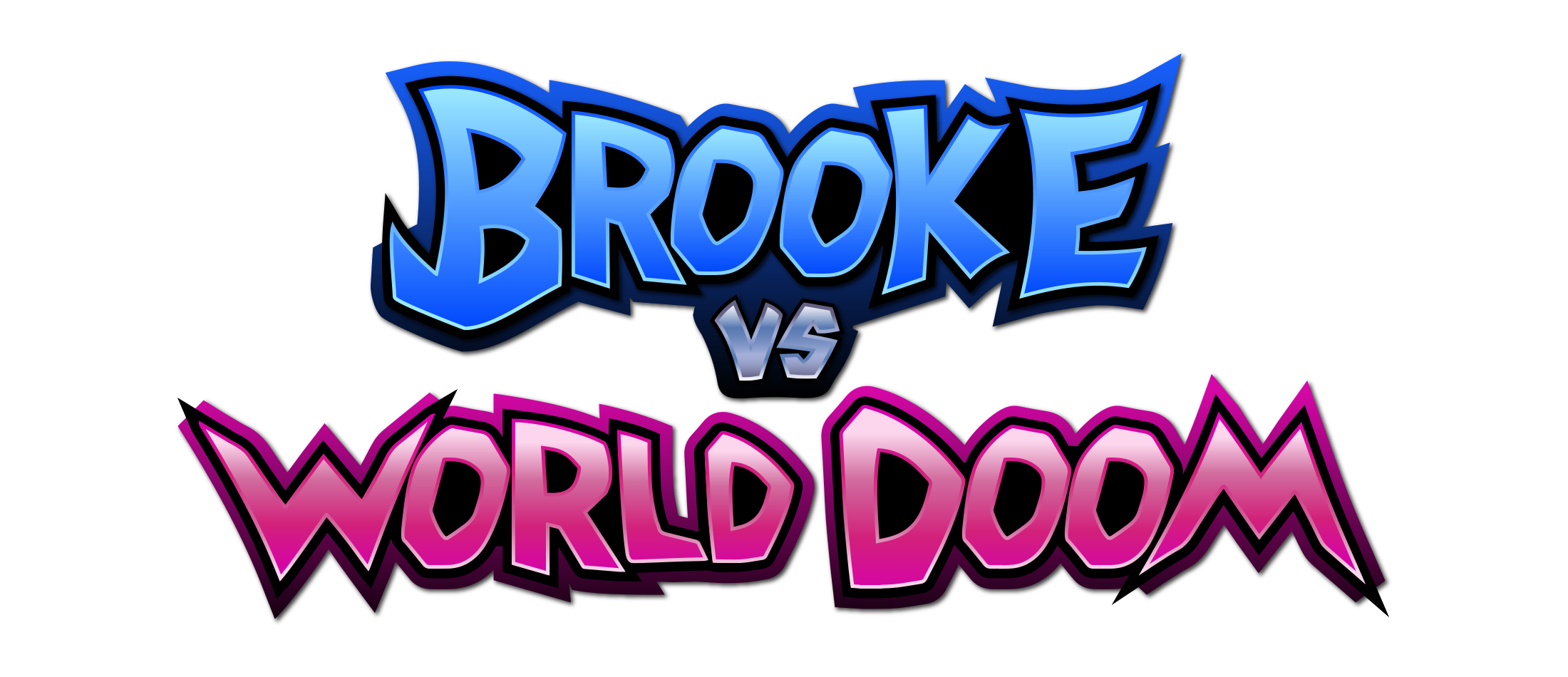 Brooke Vs. World Doom
A downloadable game for Windows
An Explosive, Hysterical Adventure
Brooke Atomica, defender of pizza and local ass kicking enthusiast, must stop a deadly league of evil corporations from wiping out every city in the world with her arsenal of mighty weapons and her agile platforming. This 2.5D action platformer's levels are developed with a steady learning curve and just the right amount of insanity sprinkled in to complete the feast that is Brooke Vs. World Doom.
Don't Fight Enemies, Obliterate Them

Put your platforming abilities to the ultimate test in jaw dropping, body shaking action. Blast away baddies, reign destruction in enemy territory, and rip through pesky monsters with insanely powerful weapons. Each stage has mechanics that Brooke can use to aid in her destruction of evil. Keep your eyes out for cool stuff: Consume soda powerups to give a quick boost to Brooke's abilities. Collect wacky weapons to pack a punch with fun twists. While battling through levels, you'll find and earn diamonds for completing exciting level objectives. Crank up the difficulty to earn more diamonds!

Show Corporate Who's Boss

Brooke goes head-to-head against a new union of evil corporations. An ordinary construction company, Deluxe Construct, has become remarkably nefarious. Their CEO, Miss Alison, suggests that the deconstruction of the world will allow for a Modern Renaissance, an entire world rebuild that guarantees the safety of everyone in the land, according to her. With her excellent business skills, Alison has organized a handful of the world's most powerful companies to make her Modern Renaissance a reality. Her personal army of mercenaries, the Enforcers, are out to stop Brooke . It's up to her to single handedly stop this congregation of destruction!
A Party in Progress

This game is currently being developed and updates are put out often! This game so far has:
3 playable levels
7 insane weapons
5 powerups and items
Hardcore mode for extra insanity
Full controller support (with 360° aiming)
Full mouse + keyboard support
A soundtrack lead by music composer NitroSparxx
Check out this game's devlogs for progress history and future plans. Stay tuned for more wacky action!
This game is currently being developed by me, SlyBalto, with the help of my friends! Get instant updates on new content, behind the scenes fun, and tons more by following me on Twitter!
Don't Miss the Action

It's a party, and you're invited! Follow the project to get the latest news, FREE playable builds, and all the stuffed crust pizza you want while it's still hot and fresh.

Never miss another update.Follow my previously mentioned Twitter account and subscribe to my YouTube Channel: https://www.youtube.com/channel/UCDIi7m1Z9MHtOGcVXGSoDlA?app=desktop
Wanna fund the party? Check out the game's official merch store, with Brooke Vs. World Doom items and original art too! https://www.redbubble.com/people/SlyBalto/shop?asc=u

You can Support my Patreon: https://www.patreon.com/user?u=11522951

Maybe you just wanna send me a tip for the pizza? Donate to my Paypal: paypal.me/SlyBalto

Hit me up with suggestions, critiques, and roasts about Brooke Vs. World Doom! My Discord's SlyBalto#1566 and my Twitter DM's are open!

Enjoy the carnage! :)
~ SlyBalto

Behind the Madness

Creator / SlyBalto

Art Consultant / Tanker5hane

Writing Editor / Sushiie
Additional Animation / Taylor F. , KloxEdge

Additional Art / Brandt H.
Music / Nitrosparxx, Nindota, Aaron E. Watson, ZapSplat.com, buddyfrienddude

Sound Effects / ZapSplat.com, BFXR.net, SoundSnap.com

Logo Redesigner/ TemzyPlays
Download
Click download now to get access to the following files:
Comments
Log in with itch.io to leave a comment.
Man, that new trailer is top-notch!
I had a really fun time with the SAGE demo but the wooden boost platforms are a total pain. It hurts to use with kb&m or gamepad
Glad you had a fun time! I'll look into making those wooden platforms less infuriating ASAP 👍
Ran into a bug that froze the game at level select. After pressing either the gamepad or mouse (I tried both ways) the game freezes. I'm running Win10. Lemme know if you want any more info about this issue.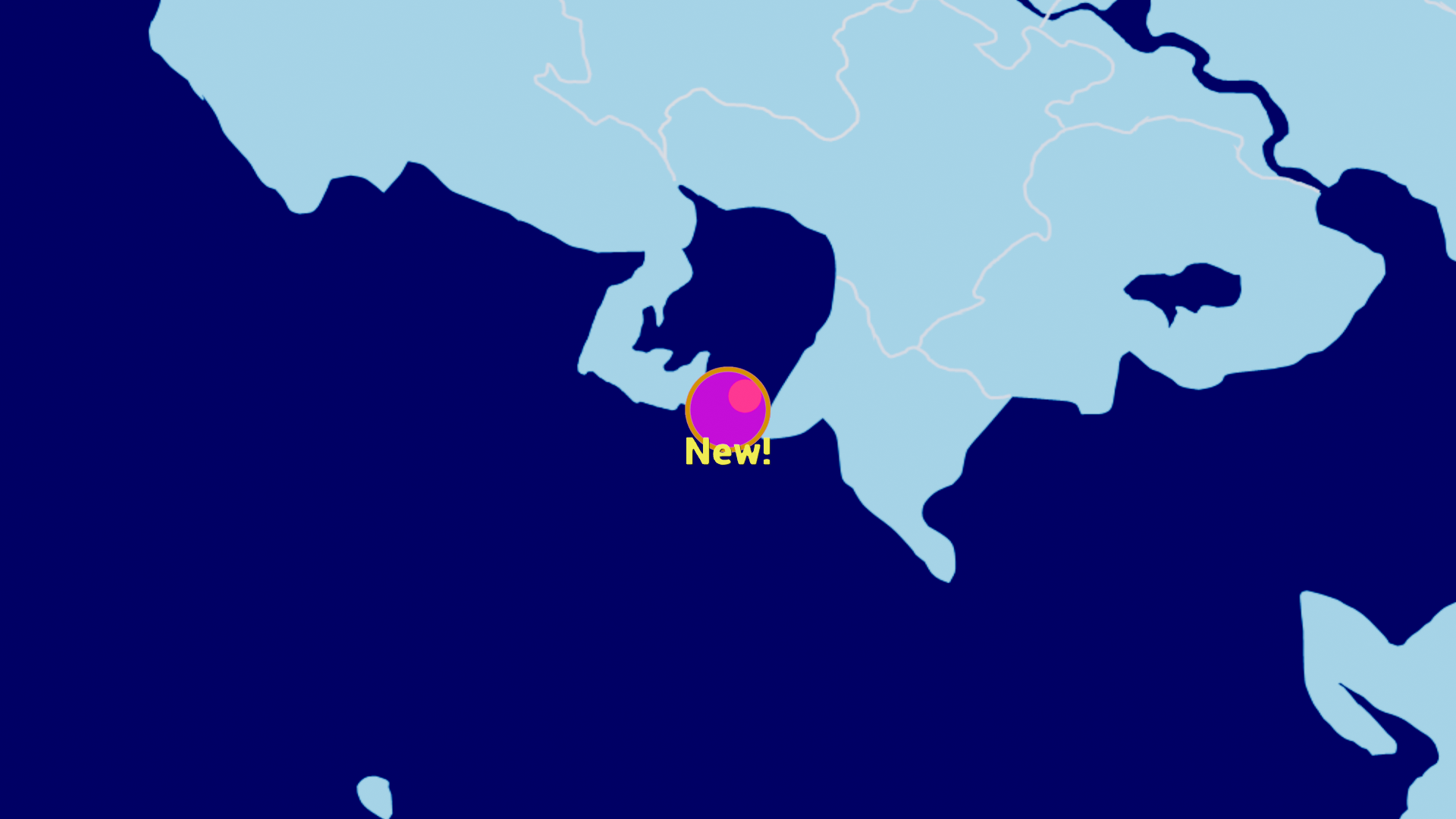 Hmm, does the music stop working? Or are the controls just locked up? Also, do you have the newest version downloaded, 7_19? I had a 7_10 version up for a short period before a friend found out a major bug so I uploaded the 7_19 hot fix.

So great! I love the over the top visuals, fun yet simple platforming, and variety of weapons. My FAVORITE thing about this game is it's unique sense of humor which had me real life LOLing several times and made me want to play more to discover more hilarious moments in Brooke's adventure. One thing I was wishing to have was the ability to shoot in more angles as opposed to just 45 degree increments. Also, I need more moments where I can throw surfboards at baddies... its just too fun!
Can't wait to see this game fully polished and released. Spectacular work!
Thank you so much for playing, I'm glad you had a great time! For awhile now I have been thinking about giving Brooke 360 degree aiming, and I think I might actually be able to do it. I made a test project for a twin stick shoot em up before and I actually got 360 degree aiming working for both keyboard+mouse and on a controller after doing some research. It would be some work to redesign the controls and make the animations work correctly for Brooke with the new system, but I'm gonna do some experimenting. Also, the surf boards will return in a future level for sure!

a very good start the mechanics feel super smooth but there's quite a few glitches where the game gets stuck or crashes and the volume for sound effects i.e. shooting stuff is wayyyyyy to loud imo but gj so far my play through here
Hey! Thank you so much for playing my game! This is actually going to be improved very soon and the glitches you encountered will be fixed asap! It looks like I should've fixed it up a lot more before I made it public, do you suggest I make it private temporarily while I fix all the glitches and then make it public again when it's ready?